Charlie Jurney of Terrell, North Carolina, the author of "Finished Dog," trains all breeds of dogs but focuses primarily on Labrador and golden retrievers and Boykin spaniels. His dogs compete in the Hunting Retriever Club Division of the United Kennel Club and in the American Kennel Club Hunt Test Program and the North American Hunting Retriever Association Field Test Program. He's titled hundreds of grand master hunters, grand hunting retriever champions, master hunters and hunter retrieving championships and has won 10 Boykin Spaniel National Championships, all performance-based retrieving titles.
Click the Button Below To Read More About Charlie and His Passion for Training Dogs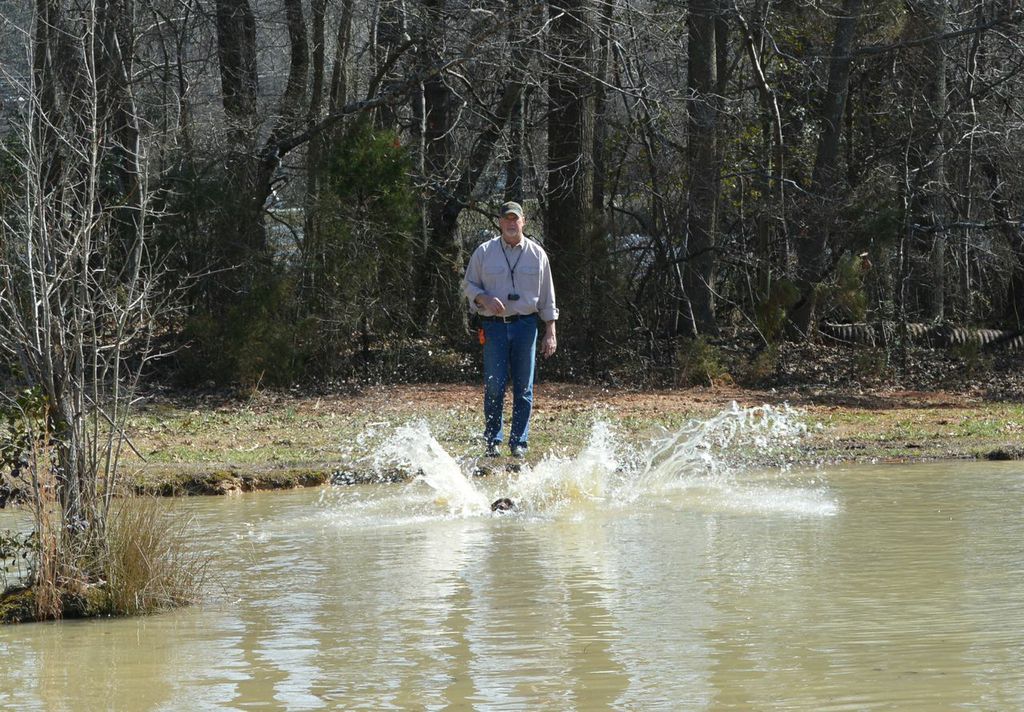 Steve Smith of The Retriever Journal, The Pointing Dog Journal and Just Labs writes about FINISHED DOG, "This book takes you from Point A to Point Z and beyond, and the lessons are easy to absorb, digest, and remember. I have seen Charlie's dogs in action and, were he not looking, would have stolen any of them without hesitation."
This book is loaded with diagrams and photos detailing how to develop and train a finished dog. The field manual is vinyl covered to protect your book and has been well received everywhere. FINISHED DOG is one of the most complete training books ever written covering how and why dogs learn as well as the stepwise program that will develop your pup into a finished dog. Would you like to use an e-collar or do you think that is not for you? Both collar and non-collar training is covered in this book.
Obtain info from our email address – finisheddog@yahoo.com
Order by Mailing a check for the correct amount to:
Beaverdam Kennels
8200 Hwy 150
Terrell, NC 28682
$34.95 + 5.95 (S&H)